QUALITY
By developing a culture where continuous improvement and Lean thinking are practiced throughout the organization, KUN Aerospace ensures Customers meet their expectations as to product specification, delivery within agreed time and competitive pricing.
Quality drives everything at KUN Aerospace.
QUALITY POLICY
"KUN AEROSPACE PVT LTD IS COMMITTED TO PROVIDE PRECISION ENGINEERING SOLUTIONS TO AEROSPACE AND INDUSTRIAL SECTOR BY DEPLOYING INNOVATIVE TECHNOLOGIES, CONTINUAL EVALUATION AND SUSTAINABLE DEVELOPMENT."
We are an ISO 9001:2015 and AS 9100 Rev. D registered company.
View our registration certificate.
DIR- DO IT RIGHTTM
KUN Aerospace follows DIR meetings rigorously on a daily basis. In our DIR meeting, we evaluate any process or product quality issues. We also track all product and process quality related metrics.
The DIR is part of our lean enterprise system and has been the source of many continuous improvement projects and excellent mistake proofing breakthroughs.
Our DIR meeting is one example of what differentiates our quality system from other manufacturer's quality systems.
SUPPLIER REQUIREMENTS & EXPECTATIONS
Supplier Quality Manual & PO Terms & Conditions (SQR & PO T&C)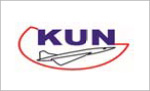 SQR & PO T&C